Welcoming BBQ Season: Backyard Granite Countertop
Just a quick visit for the Arlington Cemetery in Washington DC is ended up by putting the flag in front of the each tombstone. Remembering the all men and women who died in military Service for the United States. You may find me very patriotic but I would like to touch your feeling and inspire you before writing about fun summer things. Memorial Day is the unofficial beginning of the summer season and for us, it is shortly called barbecue season.
Since granite is a natural stone, it is mostly used for backyard granite countertop. It looks very elegant besides being very easy to clean.
As a backyard Granite Countertop, Bianco Romano, Astoria, Andromeda, Santa Cecilia Light, Giallo Ornamental, Absolute Black Granites are very popular selections to keep the natural surroundings and the aesthetic inside the home without detracting from the lush green of the outdoor space. Some homeowners would like to break the natural sunbeams on the surface and use the honed granite; others would like to stick on the polished surface. Both polished or honed granite can be used as backyard granite countertop. It is always better to keep the other names of the honed granite in the mind. Every granite company calls the different names of honed surface granite like leather granite and brushed granite.
Since your project is outdoor, outdoor kitchen usually love the stainless steel cabinets and teak cabinets. Outdoor flooring is usually natural stones  , natural slates to keep the landscape more visible.  Patio flooring can be applied for townhouses.
Enjoy having backyard granite countertop and please remember me while you are barbequing. Very easy recipe for boneless skinless chicken tights: Marinate your one pound of chicken tights with the mixture of Italian seasoning and pineapple teriyaki sauce two hours before barbecuing in the refrigerator. For every pound needs 1/4 cup of each ingredient. Do not forget to sip your favorite wine.
Backyard Granite Countertop Pictures
The inspired backyard granite countertop pictures are picked for your review.
Giallo Ornamental Granite Countertop with Chisel Edge in In Outdoor Kitchen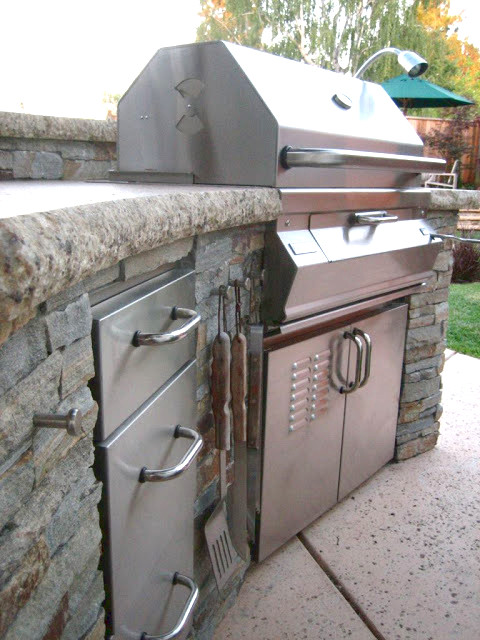 Polished Astoria Granite Countertop with Stainless Steel Base Cabinets and Natural Slate Counter Base, Stainless Steel Grill and Stainless Steel Brick Oven , Travertine flooring, Wooden Ceiling with Sun Tube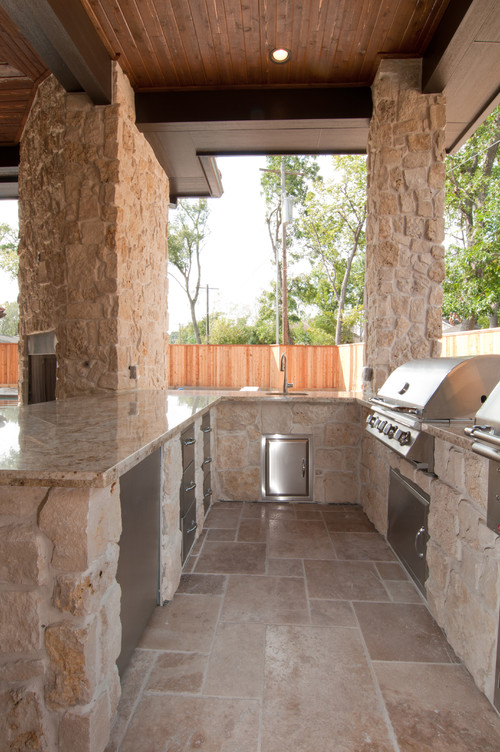 Honed Andromeda Granite with Marine Grade Teak Cabinets and Stainless Steel Appliance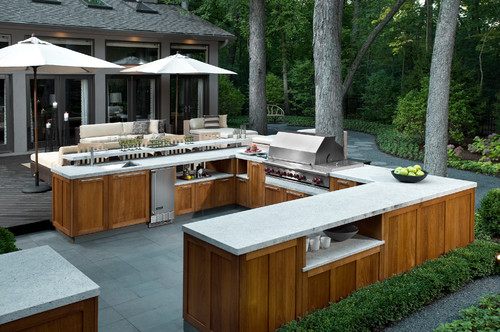 Honed Absolute Black Granite Countertop with L Shaped Stucco  Counter Base and Stainless Steel Cabinets and Appliance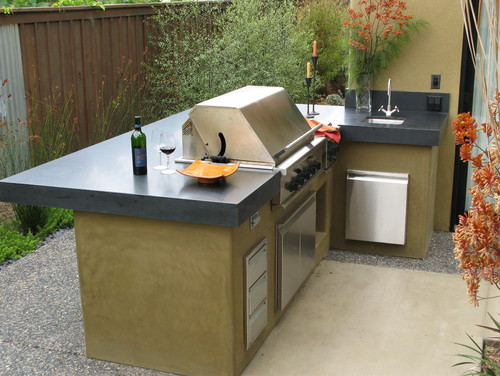 Giallo Ornamental Countertop with Natural Rock Counter Base, Deep Frier and  Stainless Steel Barbecue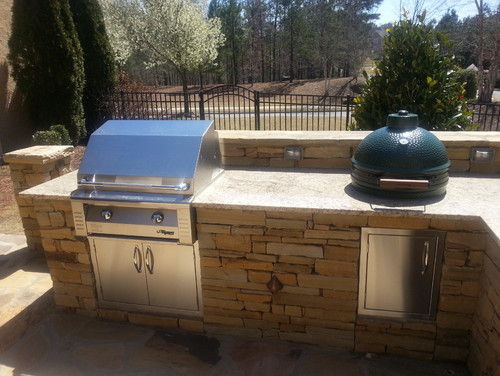 Santa Cecilia Light Granite Countertop with Natural Slate Counter Base and Natural Slate Flooring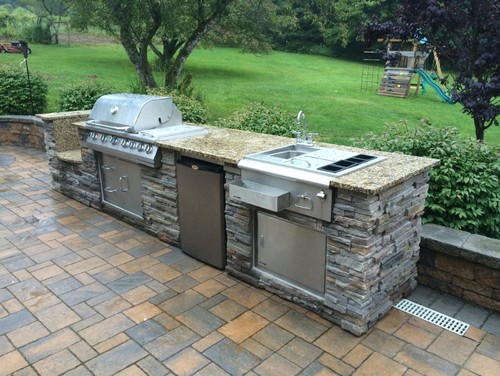 Giallo Ornamental Countertop with Corner Grill Set Up and Brick Counter Base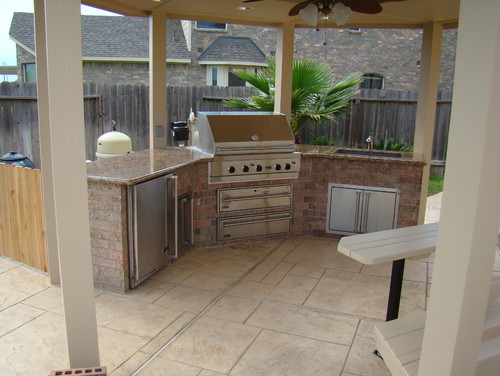 Bianco Romano Granite Countertop, Bianco Romano Granite Standard Backsplash, Stainless Steel Counter Base and Stainless Steel Cabinets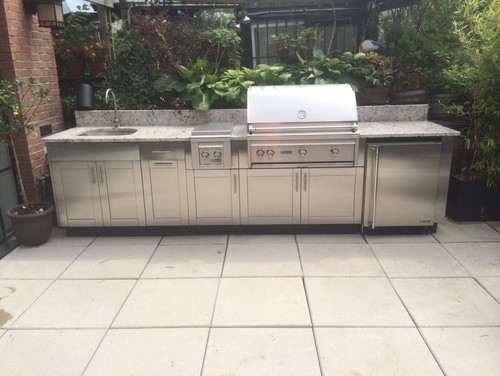 Please add your valuable comments and share your opinions about your beloved backyard granite countertop.