Artistic Anatomy: Gray Kitchen Cabinets Ideas
Gray kitchen cabinets ideas catch on. Nowadays, dark gray cabinets, warm gray cabinets, and light gray cabinets would be safe bets for kitchen remodeling ideas.
As I mentioned in my older articles, gray is the color of being balanced and being simple. I am always against putting some negative load on gray. Gray is one of the complementary colors in kitchen remodeling. Gray has an artistic stand and cabinets are the body of the kitchen. In this way, I think Artistic Anatomy is a cute headline.
Gray kitchen cabinets bring you a chance to combine the high energy level accent colors while making your kitchen design nourished and smooth.
Different shades of grey kitchen cabinets can fit your personality. Following the trend and showing your inner soul integrate well while going for the grey kitchen cabinets ideas.
Gray kitchen cabinets can be picked for two-tone cabinets in the kitchen design or can be used as the one-color cabinets in kitchen design ideas. The results of both are mesmerizing if the right kitchen design elements come together.
Gray Kitchen Cabinets Ideas in Pictures
Gray kitchen cabinets are meticulously selected for your review. I would like to keep the color scale as much as wide to show the artistic Grey's Anatomy. Hope they all give you a nice visional image in your next kitchen remodeling process.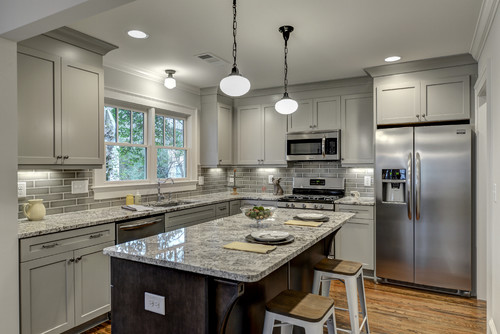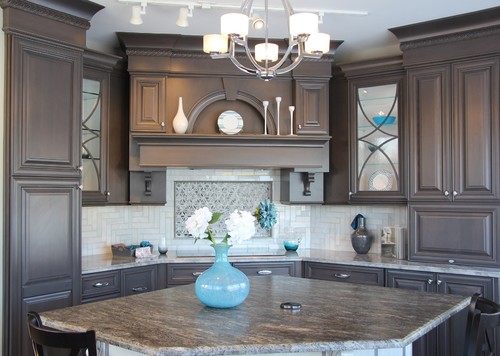 Gray Cabinets With White Countertops