Conch Shell Sound: Cambria Praa Sands Countertop 
Until I met the Cambria Praa Sands, I put all my love on marble and granite countertops in the kitchen. The kitchen is arrayed it on finest apparel, while Cambria Praa Sands countertop warms up your heart. One of the best marble looking engineered stone brings you the sound of ocean. Usually people like to listen to the sound of the ocean by using Conch Shell. Conch Shell itself is silent but the air inside is kinetics. By having her, ocean waves and sea foams are ready to poke you. Who does not would love to have her in the kitchen remodeling?
Cambria Praa Sands has an infused black, cream and sea foam color waves and her sparkles are like golden and silver. The posh of soft and dreamy tones brings some elegance in your kitchen.
I think Cambria Praa Sands cooperates perfectly with white, off white, basalt gray, walnut and chestnut cabinets. The two-tone cabinet ideas can turn into amazing results by using Cambria Praa Sands Countertop. She can also glitter your walls as backsplash even you have some granite, quartzite and countertops too. The backsplash selection for Cambria Praa Sands countertop is such a fun project. Any cream tones, sea foam tones and dark brown colors are coordinated well with Cambria Praa Sands. if you have a porthole in your kitchen , the happiest match would be Cambria Praa Sands for kitchen remodeling.
Cambria Praa Sands Countertop Pictures
I would like to collect a few good pictures for your review. Hope you like them all and you will drop your valuable comments.
Cambria Praa Sands Countertop, Cambria Praa Sands Island Top with Two Tone Cabinets and Stainless Steel Appliance
Cambria Praa Sands Engineered Stone with Textured Glass Backsplash , Dark Oak Frameless Cabinets and Perforated Glass and Stainless Steel Hood and Stainless Steel Appliances
Cambria Praa Sands Perimeter Countertop with Soft Gray Cabinets and Sea Foam Color Wall Paint with  Porthole Kitchen Window
Two Tone Cabinets with Cambria Praa Sands Countertop and Cambria Praa Sands Double Height Island Top, Bonuses are Glass Mosaic Backsplash and Porcelain Flooring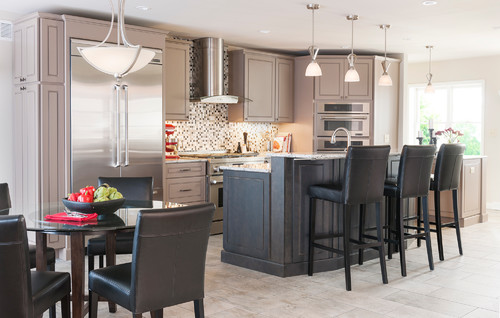 Cambria Praa Sands with White Carrara Marble Mosaic, White Cabinets, Oak Hampton Wood Plank Floor Tile and Black Crystal Kitchen Chandelier