New Caledonia White Cabinets Backsplash Ideas
White cabinets find a true companion: New Caledonia granite countertop. Friendly New Caledonia white cabinets backsplash ideas are now in kitchen remodeling. The combination turns always attractive and elegant since New Caledonia granite has a fairly uniform pattern incorporating gray, ivory, black, and brown color tones. The easy-to-match characteristic of the New Caledonia granite countertop will be shown in my article, clear images and simple solutions will make you happy in your white cabinets backsplash selection. You will see that the New Caledonia countertop is a very good example of uniform pattern countertops while white kitchen cabinetry is picked. The writing style of mine gives you first the name and the characteristics of the backsplash, then the color and stain of the white cabinets.
In New Caledonia white cabinet backsplash ideas, the backsplash colors go-go usually with white, light gray, and light beige and blue tones. Dark gray backsplash can be chosen to make enough contrast. The interesting pictures would be seen in my previous article. Wisdom of Gray: New Caledonia Granite Countertop. The material for the backsplash can be ceramic, glass, marble, or plastic pre-made backsplash panel. The type of backsplash tile would be a subway, mini subway, matchstick, 4×4 Square, and mosaic.
Pictures of New Caledonia Granite White Cabinets Backsplash Ideas
Some countertops are very easygoing, so the kitchen remodeling is being fun. New Caledonia Granite is one the favorite of mine. I am hoping that the picks in the pictures of New Caledonia White Cabinets Backsplash Ideas satisfy your hunger.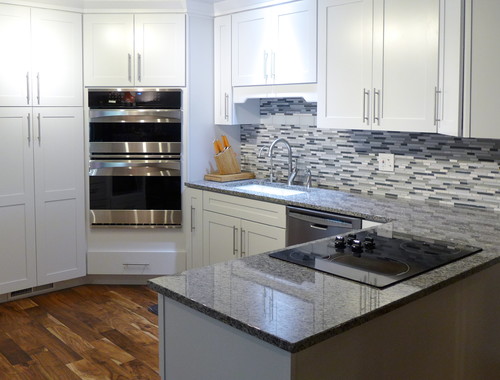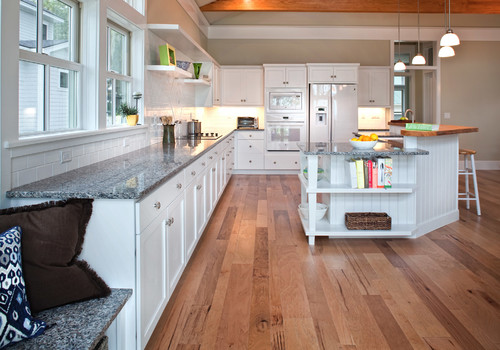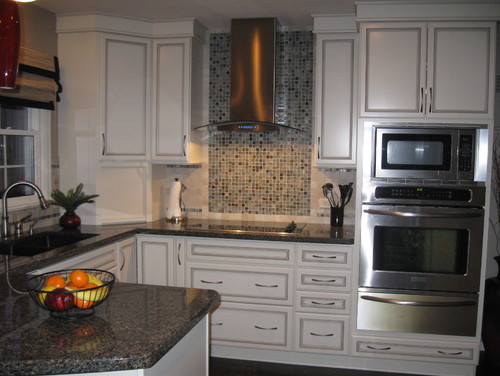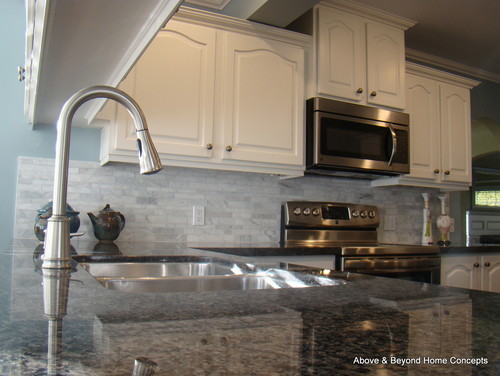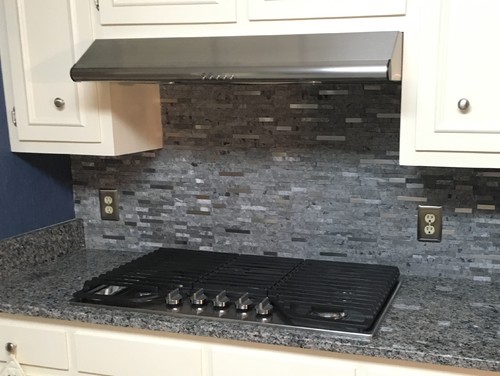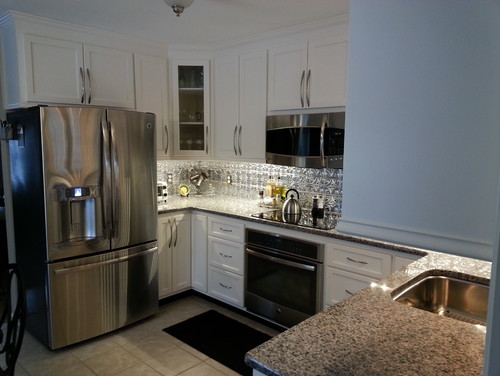 If you drop your comments and pictures and make my blog more loveable, that would be great. I am looking forward to hearing you soon.